Weddings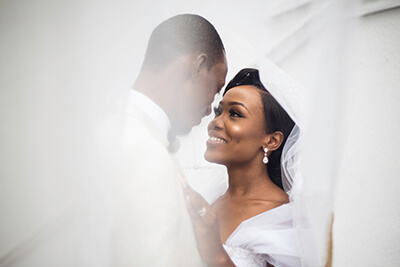 Planning a Detroit wedding? With our city on the upswing, this is an incredibly special time to tie the knot in the metro area. There are so many beautiful sites that you can include as a part of your special day, from our gorgeous new RiverWalk on the Detroit River, to Campus Martius in the center of our downtown. Of course when you're getting married in the Motor City, it's essential to choose the right mode of transportation. You must move your guests between your wedding destinations affordably and in style without a hitch! Party Bus Detroit is the perfect solution if you're seeking a party bus or limo bus package. Let's explore some of the most popular destinations in our downtown and surrounding areas, and then we'll detail your travel options for navigating these Motor City streets on the big day!
Locations for your wedding
The Masonic
One of the most prestigious and historic places to get married in downtown Detroit is The Masonic. They have a professional staff to help you organize your nuptials. Begin your day by getting dressed in the regal Bride's Room and Groom's Room. Then head to the beautiful historic chapel to say your vows. All of your loved ones can be there to witness the ceremony—there is room for them all with a seating capacity of 425. There's no need to travel to a separate destination for the reception when you can have it right there in the Crystal Ballroom. This is one of the loveliest ballrooms in Michigan, truly stealing a page from the classic Cinderella and putting it into your own book of memories.
500 Temple Avenue, Detroit MI 48201 - Ph. 313-832-7100
The Dearborn Inn
The Dearborn Inn, a Mariott hotel, is an elegant historical location that's perfect for your classic wedding. Standing on the grounds of Ford Motor Company since 1931, this 23 acre retreat is near downtown Detroit and offers easy access to the Detroit Metropolitan airport as well. You can have a perfect outdoor ceremony on their lush grounds. Inside there are 229 guest rooms featuring modern yet Colonial decor, and you'll enjoy over 17,000 square feet of event space for your special day. AAA gave them four diamonds! The icing on the cake, so to speak, is the special details that they provide or help arrange for you: A hospitality suite for the bridal party, complimentary accommodations and a bottle of champagne for the bride and groom, centerpieces, cake cutting service, linens and decor, decorated tables, hardwood dance floor, white glove service, wedding cakes, ice sculptures, chocolate fountains, entertainment arrangements, floral design, lighting effects, valet parking for guests, and a customized web page for your wedding. The Dearborn Inn is a most elegant choice for your wedding day in Detroit.
20301 Oakwood Boulevard, Dearborn MI 48124 - Ph. 313-271-2700
Hotel St Regis Detroit
The Hotel St. Regis is a sophisticated downtown choice for your wedding reception. They offer more than 10,000 square feet of space and can easily accommodate up to 800 people. They can divide the grand Ballroom into smaller more intimate rooms for groups of 10 to 75 guests, and they offer a hospitality suite that can hold as many as 60 people. A delicious banquet menu will please your guests, and the downtown location will give them access to all the wonderful things that Detroit has to offer.
3071 West Grand Boulevard, Detroit MI 48202 - Ph. 313-873-3000
Envy Nightclub
Located in downtown Detroit near Cobo Hall, Envy Nightclub is a modern choice for a reception for the couple who loves to party. Known for its popularity among celebrities, athletes, and music superstars, Envy is a multi-level private nightclub with a full bar, dance floor, sound system, light show, and restrooms on both levels. DJ Thrilla spins R&B, rap, blues, house, rock, techno, dance, and hip-hop all night, and there are flatscreen televisions on the walls on both levels, plus a waterfall backdrop behind the bar. The casual sophistication of this private club makes it an obvious choice for an unforgettable wedding reception.

234 W. Larned, Detroit MI 48226 - Ph. 313-962-3689
The Little Wedding Chapel
The Little Wedding Chapel has been featured on national television on both CNN and CBS. With three unique locations in the Detroit metro area (two in Taylor and one in Fraser), you can choose the setting for your wedding that really pleases you. Are you charmed by classic Victorian style? Or maybe the Lakeside view will capture your eye. No matter which location you prefer, these chapels are a classic choice that's both affordable and memorable. Wedding packages include a consultant, use of a private bridal room, wedding music of your choice, a candlelight ceremony in the beautifully decorated chapel, a non-denominational minister, a rehearsal, and a coordinator to ensure the perfect wedding day.
15215 Thirteen Mile Road, Fraser MI 48026 - Ph. 586-293-6760
8357 S. Telegraph Road, Taylor MI 48180 - Ph. 313-292-3030
Lakeside Setting (Heritage Park), 12415 Pardee Road, Taylor MI 48180 - Ph. 313-292-3030
MGM Grand Detroit
You've been to MGM Grand Detroit for a fun night of gambling, entertainment, drinks, and dinner, but did you know that you can also rent their 30,000 square feet of functional event space for your wedding reception? Their grand ballroom seats up to 800 people with an inflow of 1,200 for a banquet setting. Alternatively you can rent space in one of their five lounges and three signature restaurants. At the link below you can find out about their wedding packages and fill out a form requesting information for your specific date and party size. You can bring the flair of Vegas to your Detroit wedding at MGM Grand!
1777 Third Street, Detroit MI 48226 - Ph. 313-465-1777
Laurel Manor
Laurel Manor, located in Livonia, is one of the most beautiful settings you can choose for your wedding reception. They offer fine cuisine cooked by Executive Chef Greg Vitali, elegant surroundings, and excellent service. They are known for their friendly staff and wonderful food. There is a circular marble lobby that greets you when you step in the front door, and the player grand piano adds a touch of class. The rooms are tastefully and elegantly decorated, and there is a large dance floor so your guests can celebrate in style! You can have your choice of ice carvings—castles, cherubs, butterflies, hearts with roses, candelabras, dolphins, cards, column with musical notes, or even a jester for the lighthearted couple who loves to laugh. There are many different rooms to choose from—the Manor Ballroom holds up to 1400 guests. The Aspen room holds up to 280. For smaller parties of up to 140, you may prefer the Maple room. With so many options for your wedding reception and such classic surroundings for your guests, Laurel Manor is an easy choice.
39000 Schoolcraft Road, Livonia MI 48150 - Ph. 734-462-0770
30 North
If you'd like to head a little further north for your wedding and reception, 30 North, located in Pontiac, is a great choice. Their newly remodeled chapel seats 300, and the main floor for the reception can easily accommodate 990 people. They feature two floors and several rooms that can be rented together or separately. The elegant balconies, the exquisitely detailed ceilings, the beautifully decorated tables... there is so much to enjoy visually at 30 North on your wedding day. The happy couple and their guests will have the time of their lives.

30 North Saginaw, Pontiac MI 48342 - Ph. 248-335-6803

- website
The Fairlane Club
The Fairlane Club, located in Dearborn, rests on 22 secluded acres, and they can easily accommodate up to 500 people. A truly elegant choice for your wedding, their private dining rooms feature beautiful views and crackling fireplaces. Their award-winning services and perfectly landscaped grounds will help to ensure that your wedding is as close to perfect as possible.
5000 Fairlane Woods Drive, Dearborn MI 48126 - Ph. 313-982-1766 or 313-336-4400
More Unique Options
If the usual choices just don't cut it for your unique taste, you may want to play on the fact that Detroit has a rich cultural heritage with the arts. Try various art galleries and see if they would be willing to host your wedding, or even hold a small reception at the Detroit Zoo's Wildlife Interpretive Gallery (8450 W. 10 Mile Road, Royal Oak MI 48067 - Ph. 248-541-5717 x3305 - website). There are also many beautiful bed and breakfasts that provide a unique setting and a classic feel for your big day, such as Brabb House Bed and Breakfast Wedding Chapel and Tea Room (185 S Main St, Romeo MI 48065 - Ph. 586-752-4726 - website). Dearborn Hills Golf & Banquet Facility (1300 S. Telegraph Road, Dearborn MI 48124 - Ph. 313-563-4653 - website) features a country club atmosphere without the country club prices!
SITES YOUR GUESTS WILL ENJOY WHILE IN DETROIT
While some weddings are smaller affairs, confined to the church and the site of the reception, if you are hosting lots of guests from out of town, why not treat them to Party Bus Detroit's transportation to and from some of our city's most interesting historical sites?
Historic Sites
Around Wayne State University you'll find Detroit's Historic Cultural District, where you can tour the Detroit Institute of Arts, the Charles H. Wright Museum of African American History, the Detroit Science Center, and the Detroit Historical Museum. Along the skyline you'll see our tallest building, GM's global headquarters, The Renaissance Center—affectionately known by the locals as the Ren Cen.
Music and Theatre
Music lovers will surely want to tour Hitsville USA, otherwise known as the Motown Museum, where the Motown sound was born with artists like Marvin Gaye, Michael Jackson and The Jackson 5, Diana Ross and The Supremes, Martha and The Vandellas, Smokey Robinson, and Stevie Wonder. There's also the Fisher Theatre where you can see a touring Broadway show.
Sports and Gambling
Sports fans will certainly want to make stops at the home of the Detroit Tigers, Comerica Park... at the home of the Detroit Lions, Ford Field... and at the home of the Detroit Red Wings, Joe Louis Arena. If your game of choice is gambling, there are of course three elegant casinos to try: MGM Grand, Greektown Casino, and MotorCity Casino.
Concerts and Expos
If your guests would like to see some entertainment while in town, there are of course concerts at The Palace of Auburn Hills and DTE Energy Music Theatre in Clarkston. For more refined tastes there is always the Jazz Cafe at Music Hall, conveniently located downtown. For guests who love to shop, Great Lakes Crossing or The Somerset Collection are two fine malls in the area, and there are always expos and shows happening at Rock Financial Showplace in Novi.
Bar Hopping After The Vows
If you're having a more casual alternative wedding with a smaller guest list, maybe you want to take the crew bar hopping after you say your vows. This is a great reason to rent a party bus or limo. Everyone in your party (including you!) can enjoy all the alcohol they desire without having to worry about driving.
You can also see additional resources at Detroit Wedding Locations, Detroit Wedding Receptions, and Detroit Wedding Venues.
Safe, reliable, and affordable transportation is the key to ensuring that your wedding guests have a wonderful time. Party Bus Detroit offers both party bus packages and limo bus packages, and we are truly the most affordable way to get yourself and your guests to and from your wedding destinations in Detroit. Our professional chauffers have been safely transporting event guests on Motor City roads since November 2008. We are licensed by the State of Michigan and the United States Department of Transportation, and we also carry a $5,000,000 insurance policy. Our top of the line vehicles and professional service are just two of the reasons that you should consider hiring us for your wedding or event. Here are all the details on our transportation packages.
Amenities
Our modern 16-18 passenger party bus (non smoking) will transport your closest friends and family in style. Amenities include a flat screen television, a loud 1400 watt sound system with three 10" JL audio subwoofers, two acrylic bars with coolers and lighting, a CD/DVD/iPod player, fiberoptic lighting, fine leather seating, diamond plate mirror panel, wood flooring, built-in cup holders so there are no spills on the road, and tinted windows for the ultimate in privacy.
Alcoholic Beverages Permitted On Board
Your guests can bring alcoholic beverages on board and enjoy them on the road thanks to our MDOT registration, a benefit you wouldn't enjoy if you provided your own transportation.
Pricing and Availability
Our bus is available 24 hours a day, 365 days of the year, so no matter when you hold your wedding and reception, we'll be available for you. We accept cash, major credit cards, and PayPal. You can view our pricing here, where each date has a unique price per hour. Minimum rental time is six hours per night. If your pickup and dropoff locations are within 50 miles of Livonia, you'll shave off a $100 service charge, making your night even more affordable.
Contact Us
If you're interested in receiving a quote on a limousine or party bus for your wedding here in Detroit then feel free to use our handy quote request form in order to do that. Of course if you have any questions you can feel free to contact us by calling 1-248-630-5605.