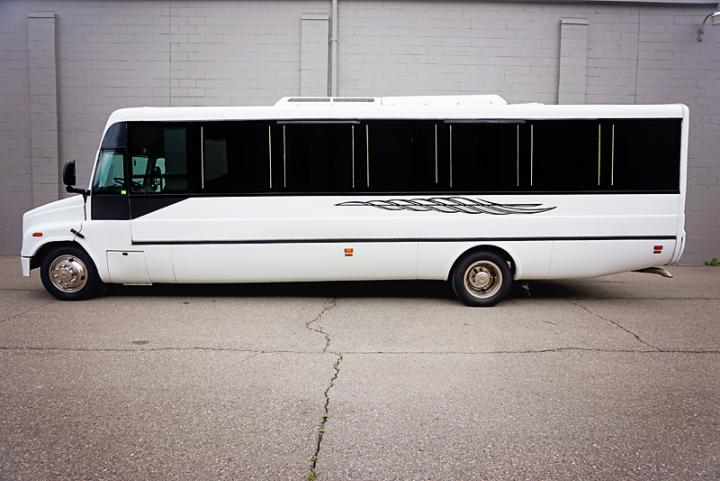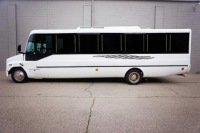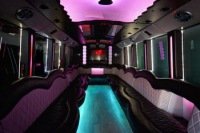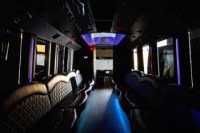 35 Passenger Party Bus
Seats up to 35 passengers based on a 14 inch seat width.
Our 35 passenger party bus is one of our largest buses, and it's a very spacious option! This bus has high quality leather seating, beautiful ambient lighting, a spacious dance floor with accent lights, beautiful overhead lighting that changes colors, Bluetooth capabilities, a concert-quality sound sound system with subs, built in coolers, multiple large flat screen televisions, included DVD player, CD player, and of course the ability to charge or play music from your phone or MP3 player. No stone was left unturned when it came to designing this outstanding bus!