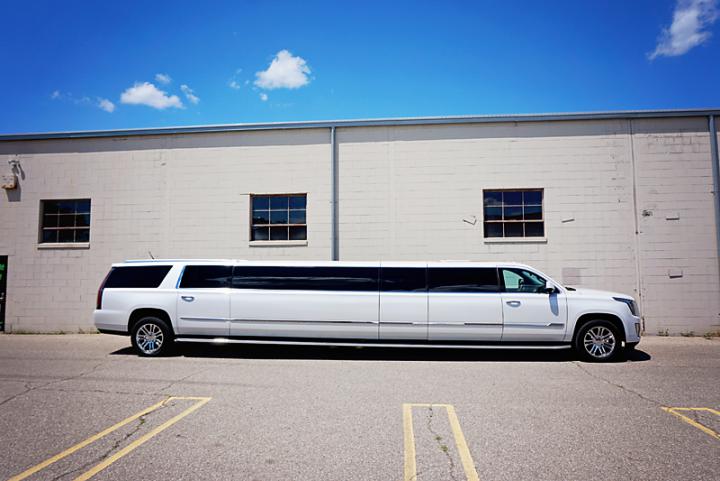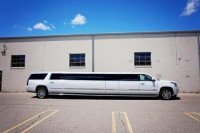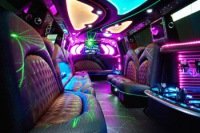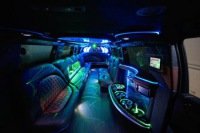 20 Passenger Escalade Limo
Seats up to 20 passengers based on a 14 inch seat width.
We don't mess around when it comes to provide you with the most extravagant vehicles! This jet door Cadillac Escalade limousine will take any event to the next level! Leather eating, hardwood floors, and beautiful lights create a luxe atmosphere while the sound system, TV, CD player, and other multimedia options keep you entertained! Enjoy the disco, laser, and strobe lighting effects, pour a drink, and enjoy your evening!